"A high degree of professional depth and a challenging work day makes me excited to go to work every day!"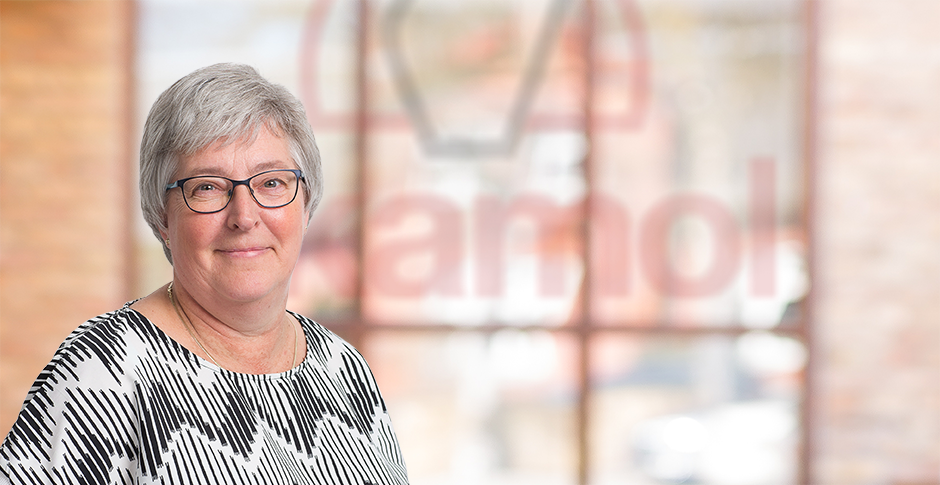 Vibeke started her career at Skamol in 1978 as trainee in the Finance department and has since then advanced to Chief Accountant. She says about working at Skamol:
"Working at Skamol has given me the opportunity to engage in the exact tasks that I am passionate about and that is of great motivation for me. Also, I find great satisfaction in working in an organisation that evolves constantly and where I am able to develop both personally and professionally."
After her 2-year trainee period, Vibeke was hired as Economical Assistant, where she handled a wide variety of tasks including book keeping and making forecasts and budgets.
As the years went by and along with organisational changes and development of the Finance department, it became more and more natural for Vibeke and the management that she should lead the department with the tasks and responsibility that followed.
Today, she holds the responsibility for two employees in the economical department and is among other things responsible for the production of management reports and reporting of figures for our owners.
"Every day comes with new challenges, which only makes my job that more interesting. This, combined with a working environment, where we all have a high degree of mutual respect for each other and where team spirit is high, makes me look forward to going to work every day."