"I like the fact that every day comes with new challenges and I like being a part of a strong team, where there is room for everyone."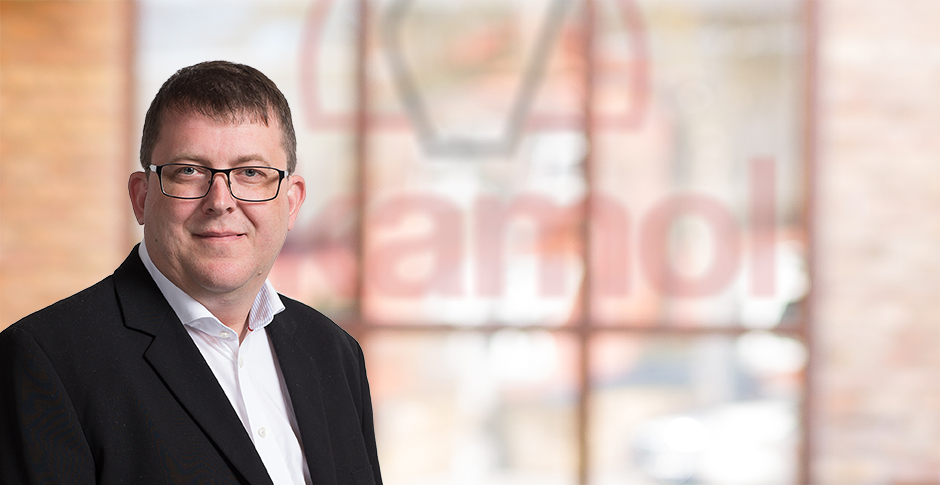 Jacob started working for Skamol in 2007, where he was hired as Production Assistant. His main responsibilities were the incorporation and implementation of the new ERP system, handling partslists and setting up item numbers - a job that suited him well:
"I was facing new and exciting challenges every day and days were never the same. I enjoyed the varied work days and I liked being able to improve the production flow - tasks that I find specifically interesting and which I have experience with from the past."
Due to the crisis, Skamol had to let Jacob go, but he couldn't let go of Skamol, so after some time, he contacted Skamol and was re-hired - this time as an employee in the warehouse:
"Although this new job wasn't within my core competences, Skamol saw an opportunity of using my skills for other purposes."
Jacob helped implement a new warehouse system into the already existing ERP system, while at the same time packing and sending out products, but over time he again presumed position as Production Assistant.
"I am now involved in the fine planning of each order at the Rødding plant. Here, I am the binding link between production and sales. I like the fact that my job consists of many different tasks and challenges and I enjoy going to work every day and being a part of a company with great ambitions, but still manages to keep both feet planted on the ground."